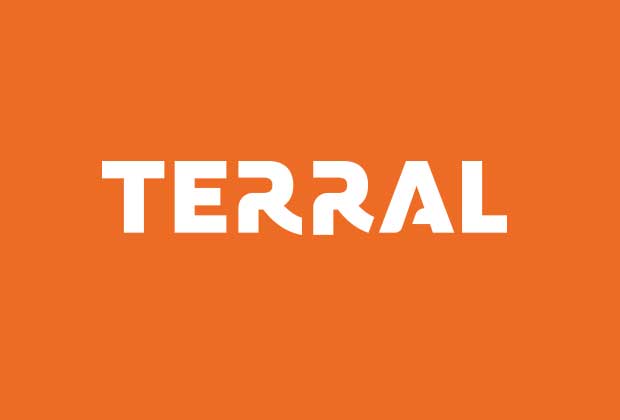 The Terral quality charter
Build a relationship of trust with our dealers and customers
Monitor our product quality on a daily basis
Fulfill orders and meet agreed deadlines
Organise our business professionally and responsibly
Ensure economic efficiency, social equity and environmental sustainability
Provide complete and reliable information about our products
Develop our practices to meet your needs and expectations

Tailor-made
support
Because each of our customers is unique, we pay particular attention to their individual needs.
Our team of technicians and our design office staff are determined to satisfy your needs.

Choice of
materials
We insist on very high standards when it comes to the quality of the materials we use. These standards guarantee the durability and longevity of our equipment.

Made in
France
Our entire range is manufactured exclusively by our team of competent and dedicated technicians at our workshops in the Hérault region.

Manufacturing
excellence
The versatility offered by our technicians means we can carry out all stages of production at our workshop, from the moment the steel is delivered to the assembly of the equipment.

Respect for the environment
Our equipment is robust and can be repaired over time. With this approach to sustainability, we are working against rapid wear and tear, and planned obsolescence.

Follow-up / Customer
advice
Our team and our network of dealers are at your disposal for any questions regarding our equipment. Of course, these dealers play an important role in the sale of our machines, but that's not all. They also help getting you started, and provide after-sales and maintenance services.

Tailor-made support
Lorem ipsum dolor sit amet, consectetur adipisicing elit, sed do eiusmod tempor incididunt ut labore et dolore magna aliqua. Ut enim ad minim veniam, quis nostrud exercitation ullamco laboris nisi ut aliquip ex ea commodo consequat. D

Choice of materials
Lorem ipsum dolor sit amet, consectetur adipisicing elit, sed do eiusmod tempor incididunt ut labore et dolore magna aliqua. Ut enim ad minim veniam, quis nostrud exercitation ullamco laboris nisi ut aliquip ex ea commodo consequat. D

Made in France
Lorem ipsum dolor sit amet, consectetur adipisicing elit, sed do eiusmod tempor incididunt ut labore et dolore magna aliqua. Ut enim ad minim veniam, quis nostrud exercitation ullamco laboris nisi ut aliquip ex ea commodo consequat. D

Manufacturing excellence
Lorem ipsum dolor sit amet, consectetur adipisicing elit, sed do eiusmod tempor incididunt ut labore et dolore magna aliqua. Ut enim ad minim veniam, quis nostrud exercitation ullamco laboris nisi ut aliquip ex ea commodo consequat. D

Compliance with standards / certifications
Lorem ipsum dolor sit amet, consectetur adipisicing elit, sed do eiusmod tempor incididunt ut labore et dolore magna aliqua. Ut enim ad minim veniam, quis nostrud exercitation ullamco laboris nisi ut aliquip ex ea commodo consequat. D

Follow-up / Customer advice
Lorem ipsum dolor sit amet, consectetur adipisicing elit, sed do eiusmod tempor incididunt ut labore et dolore magna aliqua. Ut enim ad minim veniam, quis nostrud exercitation ullamco laboris nisi ut aliquip ex ea commodo consequat. D